Plastic Tanks
for Water, Waste and Diesel
Our plastic tanks are constructed using high strength, advanced polyethylene materials that overcome the persistent corrosion and weight problems of mild steel and the mechanical failure of flexible bag style tanks. Over 40% of our current work is building replacement tanks for boats previously fitted with mechanically unreliable flexible bags or stainless and aluminium tanks with electrolysis problems. We can design and manufacture custom tanks for boats and vehicles as well as our standard HDPE and MDPE plastic tanks.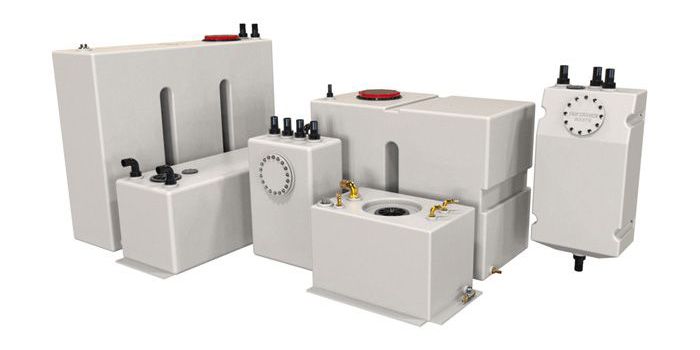 Rotationally Moulded Tanks
Our highest quality 'Series A' tanks are constructed from MDPE (Medium Density Polyethylene) and are seamless rotationally moulded. Natural in colour and semi-translucent, they are perfect for almost all installations as boat tanks or vehicle tanks. Black material is available on request.
Custom Tanks
Custom built tanks are made to measure and are perfectly suited to a wide number of sectors, including marine, automotive, industrial, welfare and domestic. We can produce tanks to hold a wide variety of liquids ranging from toilet waste and fuels to fresh taste free drinking water.
HDPE Plastic Tanks
Our economy Series 'C' tanks are manufactured in High Density Polyethylene with a specific range for water, waste and fuel. Some of these tanks come with a selection of fittings including an inspection hatch all within the price.